Production data acquisition according to the Weihenstephan Standards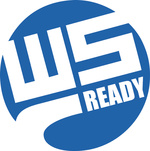 The Weihenstephan Standards (WS) were developed by a working group, consisting of machine manufacturers, plant suppliers, IT system vendors and technologists, under the guidance of the Technical University of Munich (TUM) at the Faculty of Food Packaging Technology in Weihenstephan, Germany. ProLeiT provided active support throughout the development of the Weihenstephan Standards and tested the specific requirements for data acquisition from various filling plants.
The Weihenstephan Standards define which production data should be recorded at the filling plants and how the data should be transferred. At the same time they define a standard interface for the connection of machines, conveying equipment and process equipment to higher-order PDA systems. A device description file, which describes which functions and data the respective device provides, is generated for each device and machine. This enables cost-effective and simple data provision by various manufacturers.
As part of the recommendations for the inspection and safe operation of PDA systems, the Weihenstephan working group developed the so-called Standard Operating Procedures (SOP) for validating a PDA system. This ensures that an installed PDA system functions properly and provides correct indicator data. Validation is based on pharmaceutical industry regulations according to FDA 21 CFR Part 11 (Electronic Records) and GAMP (Good Automated Manufacturing Practice).
WS 2000
The Weihenstephan Standards 2000 specify the contents of a standard specification for PDA systems in beverage filling lines. The Weihenstephan Standards 2000 can be downloaded here as a PDF document.
Weihenstephan Standards WS Food and WS Pack
The Weihenstephan Standards WS Food and WS Pack comprehensively describe the interfaces and data provision for filling and packaging plants in the beverage industry and are structured as follows:
General section:
The general section introduces the problems of production data acquisition for beverage filling plants. It includes the model of a bottling plant for reusable bottles which is referred to in all other descriptions in the standard.
Part 1:
This part includes the physical specification of the interface for the connection of control devices and machine control units to a PDA system. It also specifies the description of the data volume of a machine/control device based on an XML device description file.
Part 2:
This part includes the specification of the contents of the interface. It specifies which data points must be available as standard for which machines and control devices and in which format and under which names they must be stored.
Part 3:
This part describes the functions for data evaluation and the calculation of key figures. Moreover, the attached example reports are intended to facilitate the structured processing of data.
Part 4:
This part provides guidelines for inspecting a PDA system after its installation. Furthermore, it includes instructions to ensure safe operation and documentation of the system.
The Weihenstephan Standards WS Food and WS Pack can be ordered on the TUM website.