brewmaxx Integrate – MES, Reporting & Analytics
Increasing competitive pressure in the brewing industry results in lower prices for beer and mixed beer drinks. Conversely, production costs, particularly for primary and secondary energy sources, are increasing all the time. It is, for instance, only possible to reduce these costs when all the production-relevant data is available and used pro-actively to reduce production costs and further optimise production processes.

The days when master brewers collected the brewery's production data manually and evaluated it independently are numbered. Nowadays, even small to medium-sized breweries which only partially rely on automated processes face the "big data" problem. Today's automation solutions from machine manufacturers and manufacturers of process control systems have already facilitated the production process. However, these systems also generate a variety of data from individual production areas which can hardly be evaluated efficiently and effectively without a manufacturing execution system.

brewmaxx Integrate is an MES solution specifically developed for breweries and monitors and analyses the entire brewing process while reporting any deviations. With brewmaxx Integrate it is, e.g., also possible to create and request brew reports and distribute them via a browser. The allocation of data from subordinate systems (e.g. brewhouse, filter, cellar, filling) in the target database (MES) occurs via the staging area. With the help of an integrated configuration tool, data can be simply cleaned, transformed and loaded into the target database (MES). In the subordinate source systems, it is possible to parameterise which values should be transferred into the target database. The following four categories are available for selection:
Physical model
Material model
Procedural model
Booking model
One MES for all breweries
High flexibility with an outstanding level of standardisation: brewmaxx Integrate can be used with both external systems and our process control system brewmaxx. Retrofitting the existing process control technology in the brewery is not absolutely necessary. It is always possible to define individually how closely our MES solution is to be linked to the existing automation solution (e.g. SCADA solutions or PLC-based process control systems).

The application of brewmaxx Integrate in combination with our process control system brewmaxx offers further advantages: You not only receive fully prepared production data but also have full control of all the brewery processes. All this and more is possible with a uniform user interface for the control system and MES; and it goes without saying that commissioning of brewmaxx Integrate requires a minimum amount of effort as the necessary interfaces are already available.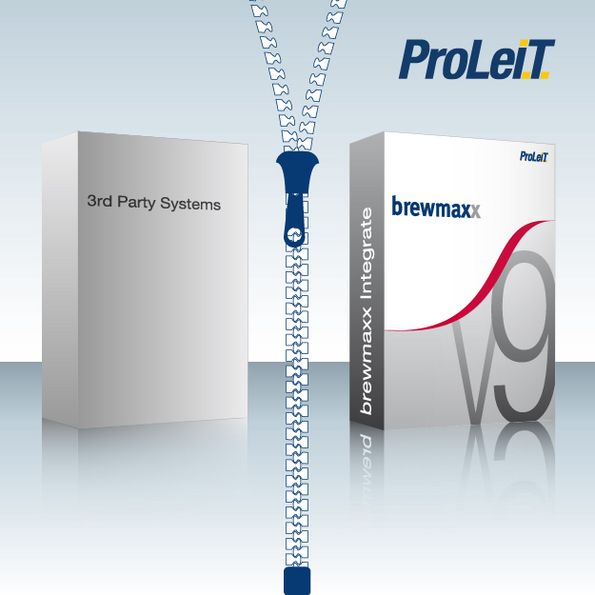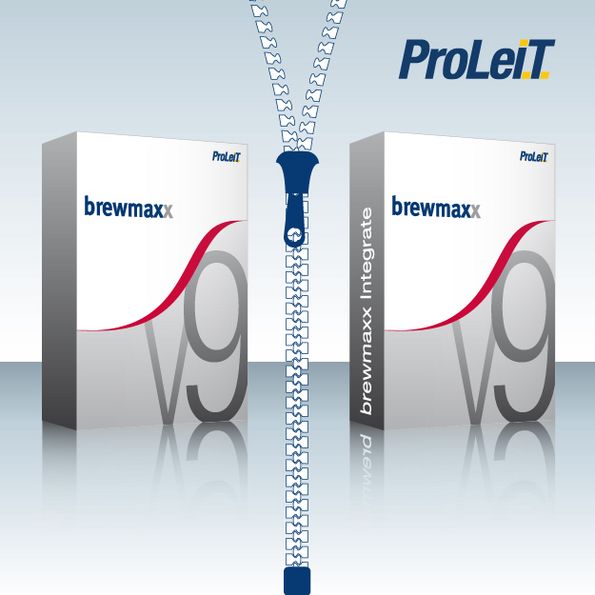 Specifications management
Specifications with up to four limit values can be allocated to the parameters from the subordinate systems. This enables the subsequent display of process deviations. Weaknesses can be detected, analysed and eliminated quickly and efficiently.

The values transferred from the brewmaxx database can be classified in the target system (MES database) in freely definable categories. This means, e.g., various individual bookings from the production in the MES database can be allocated to a uniform booking class (e.g. for an ERP system) with fixed parameters. ERP systems do not usually have a detailed view of the brewery production processes. However, with brewmaxx Integrate they can be transferred to an ERP structure in a standardised fashion.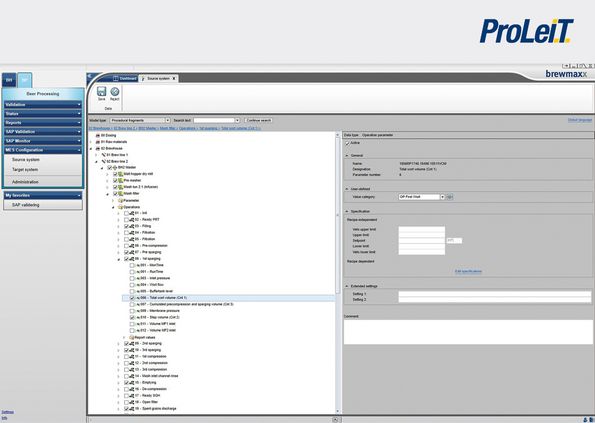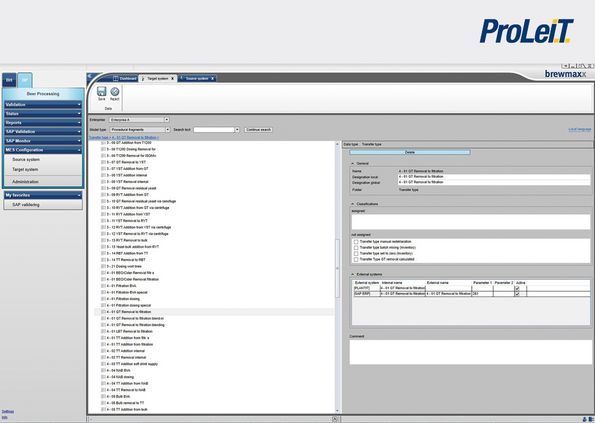 Benefits
Location-independent real-time reports
Can be called via web browser or mobile device
Integration of all (subordinate) processes
Flexible, configurable reporting
Long-term archiving of production-relevant data
Extensive functions for production-relevant investigations and analyses
Integrated order management for subordinate and manual processes
Can be used irrespective of the brewmaxx process control system
Based on standard software (Microsoft Integration Services (SSIS) and Microsoft Reporting Services (SSRS)
Integrated brewmaxx user management
Industries
Functions
Reporting system not connected to the productive server
Investigations can be carried out independent of the productive system
Consolidation of historic data of various brewmaxx servers and external systems in a central database
Storage of large data volumes for long-term investigations
Workflow management
Warehouse and inventory management
Production management
Quality management
Functions for maintenance and servicing