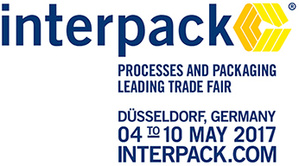 Held every three years, interpack will again open its doors to visitors in Düsseldorf, Germany, from 4 to 10 May 2017. This year, the go-to international event for the packaging industry will be focussing on all aspects of digitisation and Industry 4.0.
At the ProLeiT AG stand (Hall 13 / Stand D19) interested visitors can discover the importance of Industry 4.0 for process automation and learn how it is incorporated into ProLeiT's process control systems and MES solution. Networked and self-optimising systems inter-communicate actively and intelligently. As a result, they can make autonomous decisions based on predefined rules in less time and with lower costs.
At interpack 2017, discover how ProLeiT already ensures ultra-transparent production processes and is leading the way in optimising processes more efficiently in the future.
Plant Integrate iT – the MES solution for plant-wide reporting and workflow management
Numerous production plants are encountering innumerable problems due to the increasing density of information. Very often it is impossible to filter out relevant and 'correct' information, which ultimately has a significant negative impact on efficiency and productivity. Monitoring, analysing and then reporting deviations to the right person at the right time and in the right context are indispensable criteria for successfully controlling production plants.
Plant Integrate iT - the industry solution for MES, reporting and workflow management - allows the 'visualisation' of all production processes. Come and discover how simple production reports can be displayed and distributed via a web browser. Using ProLeiT's dynamic analytic dashboards, it is possible to process and prepare information from various sources at a central location before displaying it accurately on state-of-the-art end devices thanks to visual analytics.
Plant Acquis iT LMS – line management for filling and packaging lines
Downtime means losses. Since even the shortest amount of downtime, so-called micro-stops, can reduce a system's effectiveness significantly. Within this context, a Line Management System provides a great solution and helps to determine the causes of downtime. Plant Acquis iT LMS from ProLeiT offers an add-on for the production data management system Plant Acquis iT, thus enabling simple access into the world of line management. The add-on records the automated downtime of plants and machines. The causes of downtime and other system or order-related data can be entered at any time manually via drop-down boxes. The entire data can be analysed down to the finest detail with the help of the drill-down function: downtime periods can then be arranged hierarchically with varying levels of detail from the overall bottling plant to individual units.