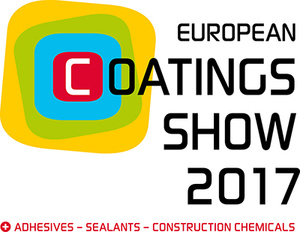 At this year's European Coatings Show in Nuremberg, the leading trade fair for the international paint and coatings industry, ProLeiT AG will present inspiring new products from the field of industry-specific automation solutions. From 4 to 6 April 2017, interested visitors to the exhibition can discover more about the process control systems and MES solutions in Hall 6 / Stand 136 and use illustrative case studies to learn how the modular process control system Plant iT benefits well-known manufacturers in the paint and coatings industry.
ProLeiT will additionally use a speech on Big Data and Industry 4.0 to shed light on the question of which added values plant operators in the paint and coatings industry can expect from mass data evaluation (4 April, 3.10 pm, Hall 7 / Stand 726).
Plant Batch iT MWS: The weighing assistant for manual weighing processes
Adding materials manually is a task that is regularly needed in the process industry. These may be anything from small quantities for laboratories to quantities recorded using only platform scales. Potential sources of error at this stage are basically due to the fact that weighing orders are written down by hand and safety regulations are not met. Inefficient weighing processes and off-specification batches caused by erroneous additions additionally lead to reduced quality and a notable loss of time and raw materials.
ProLeiT's new Manual Weighing System (MWS), an add-on for the modular process control system Plant iT, delivers an intelligent weighing assistant that enables the clear processing of bills of material while visually and reliably guiding operators through the weighing process aided by five colour grades. In order to offer the best possible support for processes at the operating station, the application contains workflow data, including, e.g., information about required protective clothing or how to handle certain materials.
Furthermore, the MWS helps operators select the most suitable scales depending on the stipulated weighing and tolerance range. After completing a weighing process, a label can be created for the packaging. The barcode of this label integrates all relevant information about the order data, weighed components, including quantities, and, if necessary, handling and danger symbols.
System monitoring: new, proactive solution for maintenance and repair work
The significance of monitoring solutions is rapidly increasing in the process industry. In contrast to manually executed maintenance work, the status of a plant can be recorded 24/7 through system monitoring. Deviations to individually configured limit values are identified in good time before a critical situation arises. Furthermore, performance metrics are recorded as long-term trends and output as clear and concise reports The application of this solution enables plant operators, on the one hand, to quickly detect and eliminate faults and any deviations from 'standard operation' and, on the other hand, to respond proactively to performance bottlenecks.
Speech: Big Data and Industry 4.0 in the paint and coatings industry
Turning traditional factories into Industry 4.0 smart factories will result in significant changes to the way the paint and coatings industry operates: business processes respond dynamically to changes in the market, while production techniques adapt automatically to ensure an appropriate balance between cost, quality and environmental impact.
The resulting data contains essential information. Be it production, business or plant data – if collected, managed and analysed correctly, the massive potential in this information can be unlocked and guarantee the success of a company. But as attractive as the opportunities provided by big data may be, it brings many new challenges for a company, since more data is usually generated than anyone can analyse and interpret manually.
On 4 April 2017 at 3.10 pm (Hall 7 / Stand 726), ProLeiT will present a number of examples to show how mass data needs to be prepared in order to be evaluated correctly. Furthermore, it will be illustrated what intuitive and trend-setting operation may look like and which added values plant operators in the paint and coatings industry can expect from mass data evaluation.