REHAU AG + Co, Germany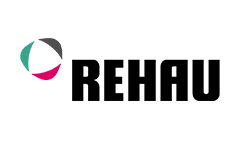 In cooperation with the KITZMANN Group ProLeiT developed a special automation solution for Dryblend mixing plants based on the Plant iT process control system.
This development has been implemented for the first time at the Rehau Group in Wittmund within the framework of a mixing plant conversion project. Three mixing lines were converted and equipped with the Plant iT process control system. In addition to the supply and disposal of plastic mixes for the extrusion of window profiles, the process control system controls the heating and cooling mixers via their temperature curves.
The quality of the mix is monitored by a new ProLeiT tool that enables superposition of several measured value curves of different mixes.