Privatbrauerei Fritz Egger GmbH & Co. KG, Austria
Automation with integrated materials management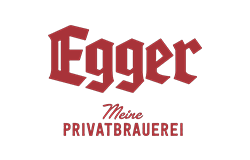 Egger decided in favor of the brewmaxx process control system for the modernization and extension of the brewery's annual capacity.
The integrated materials management ensures raw materials management and batch tracking throughout the entire brewing process. For reporting the newly developed Report Designer is in use at Egger. This tool enables plant operators to define parameters for the particularly simple and precise customization of reports to their specific needs. The Report Designer enables selective access to the process and material data collected. A reporting system customized to the specific requirements of Egger for process and quality analysis with output and loss monitoring completes the solution.
Also for the filling area Egger relies on the ProLeiT state-of-the-art technology: the brewmaxx Line Management System (LMS) controls the new filling line for cans. From the order dispatch, the shift planning up to the printer control, the Filler-Stop-Tracker and the OEE reporting the complete filling process designed for efficiency.