Naturella Getränke GmbH & Co. KG (ehemals Emig GmbH & Co. KG), Deutschland
Modernization of the control of the blending plant for fruit juices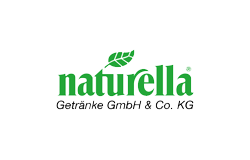 The fruit juice producer, Emig GmbH & Co. KG (now Naturella Getränke GmbH & Co. KG), uses the Plant iT system platform for the modernization of the control of its blending plant for fruit juices, fruit nectars and fruit drinks in the Waibstadt factory, realized and commissioned by ProLeiT.
The solution covers the control of the blending plant, including the integrated batch tracking and order processing by the process control system with the inclusion of the laboratory information system (LIMS) and of the ERP system.
The raw materials acceptance, including the materials management, is also an integral part of the process control system. The Batch iT, Direct iT, Acquis iT and Plant Connect iT modules allowed the implementation of a consistent system landscape that permits a high transparency for the order processing that meets the demands for batch tracing in accordance with EU 178/2002.