Kerry Ingredients GmbH, Germany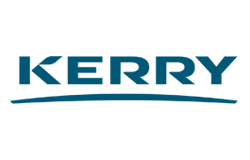 The process control system of Kerry Ingredients' breadcrumb production plant has recently been modernized.
In the course of this modernization all individual process plants were integrated into the consistent operating and control system of the Plant iT software. The integrated automation solution ensures optimized process sequences from the receipt of raw material, to the batch procedures of the liquids and solids plant, to the continous dosing of liquid and solid components to the portioner.
The solution for Kerry includes the Plant Direct iT process control system, the Plant Batch iT module specifically designed for recipe controlled batch processes, the Plant Acquis iT production data management system and Plant iT connect the parameterizable interface to the superordinated ERP-software.