Jowa AG, Switzerland
Production network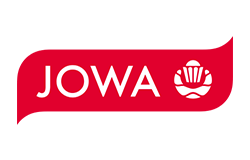 Jowa AG, a subsidiary of the Migros group, has implemented Plant Batch iT for the purposes of automating the plants in Birsfelden, Ecublens, Gossau, Gränichen, St. Antonio, St. Blaise, Volketswil and Zollikofen.
With eight locations, JOWA covers approximately 40% of the Swiss market for bread and cake.
The concept for the production network of JOWA large-scale bakeries was developed by the system partner Müller & Waser AG, of Reussbühl in Switzerland in close collaboration with ProLeiT.
Based on a consistently and uniformly applied control concept a total of seven plants have been converted to Plant Batch iT by Müller & Waser. As the user interface is identical in all production locations and only varies in the special language modules for French-, German- and Italian-speaking Switzerland, operations and service personnel can be trained centrally and when necessary also deployed at other locations.
ProLeiT support was only required in the realization of the SAP links. The bakeries all over Switzerland are supplied with recipes and production jobs via the SAP system installed at the headquarters in Volketswil.