J. Bauer GmbH & Co. KG, Germany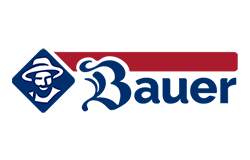 Based on the Plant iT system family, ProLeiT has automated the entire Bauer dairy from the receipt of milk up to its transfer to the filling machines.
The replacement of the OTAS system and the conversion of the Simatic S5 controllers to Simatic S7 both took place during ongoing production. In addition to the comprehensive automation solution, the modernization approach includes a PDA system for the filling area and the interfacing of different plant sections to the higher-level ERP system.