Israel Beer Breweries Ltd. (IBBL), Israel
Automation of a juice production plant.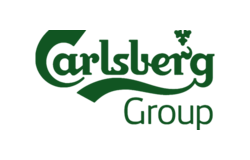 Modernization of a juice production plant. The Plant iT process control system has provided the basis for the consistent automation of the entire production system - including the receipt of raw material, the mixing tanks and even the buffer tanks at the bottling plant.
A new syrup room is at the core of this special plant, the existing isolated automation solutions have been replaced. With this modernization IBBL has not only increased its production capacity, but ensures safe production based on strict hygienic standards and consistent traceability. Moreover, an IBBL brewery at the same location was automated with brewmaxx two years ago. The two plants will be able to jointly utilize numerous components of the hardware equipment - and especially the video server for the recording of all plant states.
The modernization of the fruit juice mixing plant was realized in just 6 steps in parallel to daily plant operation with support and the implementation of sub-projects by C-Vision, ProLeiT's local partner in Israel.
In the next expansion phase a fully fledged energy management system based upon the measured values and meters already available in the Plant iT process control system will be implemented gradually for the whole production site, namely brewery and syrup production.