Intervet Deutschland GmbH, Germany
Migration of the existing process control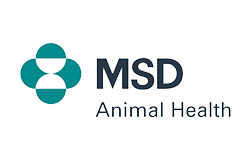 ProLeiT AG was commissioned by Intervet International GmbH, one of the leading worldwide manufacturers of veterinary pharmaceutical products, with the migration of the existing process control engineering at the Unterschleissheim location in Germany.
The existing system had become old and no longer satisfied the expectations placed on a modern process control system. A significant point in the design specification for the newly installed platform was the requirement for a complete documentation of the process sequences and the integration of the existing manufacturing instructions in a complete recipe control. Furthermore, the new system had to be prepared for coupling to SAP and so implicitly provide the function of separating bill-of-materials and process recipes.
System functionality and project management had to satisfy the pharmaceutical regulations (cGMP, GAMP, 21CFR11).
Furthermore, the production planning placed the requirement to implement the system replacement as smoothly as possible, namely, without extended plant stoppages. Consequently, the required conversion work was performed on production-free weekends and between the end-of-year holidays.
A total of seven S7-319 and one S7-414 were used as controllers; the existing process peripherals could be retained. A Stratus hot-standby server with eight operator terminals was installed at the control level.
The coupling of SAP R/3 using Plant Connect iT is planned in the next expansion level.