Hassia Mineralquellen GmbH & Co. KG, Germany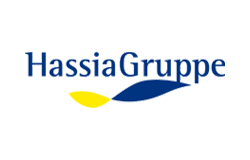 The previous automation of the syrup room at the Hassia Mineralquellen plant in Bad Vilbel has been replaced by the process control system Plant iT.
In addition to the complete control of the syrup room, the new automation concept comprises a dynamic water distribution system for reducing syrup concentrate preparation times. Which in turn helps to increase productivity.
For process analysis the module Plant iT Visu-Recorder has been implemented. With this module past sequences can be replayed directly in the user interface - similar to a video.