Grolsche Bierbrouwerij Nederland B.V., Netherlands
Plant automation conforming to ISA-88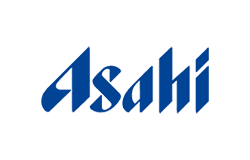 For Grolsche Bierbrouwerij ProLeiT realized the complete process cell automation on the basis of a brewmaxx system that conforms to ISA-88. The first part of the automation job covers the process control and the process cell data acquisition for the complete brewery, from the fermenting room and storage cellar to the filter cellar to the waste water treatment. Equipped with 4 servers, 14 workstations and 12 Simatic S7 PLCs, the software collects and controls more than 350 drives, 3600 single- and double-seat valves and 2400 measured values and counters. The video mode (brewmaxx Visu-Recorder) specially developed for Grolsch offers diagnostic capabilities far exceeding those provided by the usual process picture display.
The second part of the automation job, namely the complete process data acquisition for the filling process cells covers the data processing for 7 filling lines with approximately 150 associated controllers used to cyclically read approximately 21,000 digital and 2,000 analog data points.
The third part of the automation job covers not only all MES functions for the complete management system, the process data preparation and transfer to the higher level SAP R/3 ERP system, but also the complete management reporting system. Numerous information from the production and filling process is automatically provided in Web-based form to the process cell management to serve as an important planning basis. This allows the user to search, plan and analyze in a familiar Internet environment.