DMK, Germany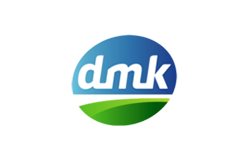 Delivery of a pallet control system on the basis of the Plant iT process control system and integration of a new mixing line.
By means of the pallet control system palletizing orders for the different DMK production sites can be defined from the headquartes. The control system also reports back the actual quantities. A connection to the superordinated ERP level enables further revision and analyses of the process data.
For another DMK production plant we integrated a new mixing line and a milk heating line for yogurth production into the existing automation solution. For process analyses the Plant Direct iT Visu-Recorder has been implemented. This feature enables retroactive monitoring of previous process sequences - similar to a media player - for process optimisation and error analyses.