Beijing Yanjing Brewery Co. Ltd., China
Automation of the fermenting cellar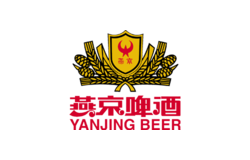 ProLeiT automated the fermenting and the filter cellar for the Yanjing brewery.
The automation of the fermenting cellar was realised upon order of the company Kieselmann; 2 x 18 fermentation and maturation tanks ,2 x 6 bright beer tanks, CIP plant, unfiltration area and filtration area each having two pre-runs. Automation of the filter cellar in co-operation with Seitz-Schenk. Kieselguhrcandlefilter and interface fine-filtration by Sartorius (S7-300). Consistent user interface for the wort intake, fermenting and maturation cellar, filter cellar with the corresponding CIP plants. Additionally a dealcoholization plant and a Krones can filling plant have been integrated into the system.
Delivery included the complete MCC part, pneumatic and I/O cabinets and a full automation system. With this extension the production capacity rose to 10 Mio hl p.a.