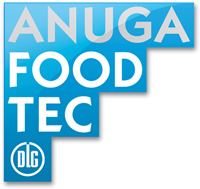 At this year's Anuga FoodTec exhibition in Cologne from 20 to 23 March everything will revolve around the top theme of resource efficiency. The effective and efficient use of natural resources is the core competence of sustainable food and beverage manufacturers. In Hall 10.2 / Stand C-108, ProLeiT AG will present innovative new products from its range of process control systems and MES solutions while demonstrating how cutting-edge automation solutions help to optimise production processes, cut energy costs and minimise downtime.
Furthermore, interested visitors to the Anuga FoodTec exhibition on 22 March are invited to a ProLeiT presentation, where they can learn all about the many benefits of process-related materials management and how the acquired information is integrated in a company-wide MES concept (22 March, 4:30 pm, Hall 9, Stand D95 / E99).
Resource efficiency & Industry 4.0 – making the most of potential opportunities
Digital transformation in the development and manufacture of products, also known as Industry 4.0, is becoming an increasingly complex challenge for companies in the processing industry. The success of this fourth industrial revolution is one of the most important requirements for remaining competitive. The second major challenge is the more efficient use of natural resources. Since the preservation of materials and energy resources is becoming ever more economically significant.
Digital transformation offers new opportunities to enhance resource efficiency: networked and self-optimising systems intercommunicate actively and intelligently, allowing autonomous decisions to be taken in less time and with lower costs on the basis of predefined rules. At Anuga FoodTec, come and discover how ProLeiT already ensures ultra-transparent production processes and is leading the way in optimising processes more efficiently in the future.
ProLeiT will additionally use a speech on Big Data and Industry 4.0 at the 3rd International Conference on Separation & Drying Technologies for Milk & Whey to shed light on the question of which added values plant operators in the food and beverages industry can expect from mass data evaluation (Congress-Centrum Ost on 19th April, at 1:30 pm).
Plant Integrate iT – the MES solution for plant-wide reporting and workflow management
Numerous production plants are encountering innumerable problems due to the increasing density of information. Very often it is impossible to filter out relevant and 'correct' information, which ultimately has a significant negative impact on efficiency and productivity. Monitoring, analysing and then reporting deviations to the right person at the right time and in the right context are indispensable criteria for successfully controlling production plants.
Plant Integrate iT - the industry solution for MES, reporting and workflow management - allows the 'visualisation' of all production processes. Come and discover how simple production reports can be displayed and distributed via a web browser. Using ProLeiT's dynamic analytic dashboards, it is possible to process and prepare information from various sources at a central location before displaying it accurately on state-of-the-art end devices thanks to visual analytics.
Plant Acquis iT LMS – line management for filling and packaging lines
Downtime means losses. Since even the shortest amount of downtime, so-called micro-stops, can reduce a system's effectiveness significantly. Within this context, a Line Management System provides a great solution and helps to determine the causes of downtime. Plant Acquis iT LMS from ProLeiT offers an add-on for the production data management system Plant Acquis iT, thus enabling simple access into the world of line management. The add-on records the automated downtime of plants and machines. The causes of downtime and other system or order-related data can be entered at any time manually via drop-down boxes. The entire data can be analysed down to the finest detail with the help of the drill-down function: downtime periods can then be arranged hierarchically with varying levels of detail from the overall bottling plant to individual units.
Plant Integrate iT Batch Cockpit – Production Evaluation System
The add-on Plant Integrate iT Batch Cockpit from ProLeiT is a software solution for greater transparency and more effective plant utilisation in the process industry. The add-on is designed for evaluating, processing and validating production data. It additionally facilitates efficient analysis of the large volumes of batch and process data generated during production proceedings. It provides process plant operators with a precise overview of their production activities – meaning correlations are detected and potentials fully used.
Plant Batch iT MWS – Manual Weighing System
The Manual Weighing System (MWS), an add-on of the process control system Plant Batch iT, is a computer controlled assistant system for guided, manual weighing processes. The MWS helps to avoid uneconomical weighing processes and off spec batches caused by incorrect additives. It additionally controls adherence to safety regulations and quality standards. The Manual Weighing System offers the process industry a wide array of opportunities for optimising performance. For example, production managers profit from the traceability of the applied materials, while the work of staff at operating stations is significantly aided by clearly structured visualisation techniques and stored workflows.