Bio X, Paraguay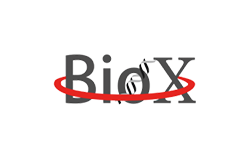 A new biomass plant from sugar cane molasses is being installed in Paraguay in Hernandarias, near at Ciudad Del Este and the famous Iguaçu Waterfalls.
The project focuses the production of biotechnology products derived from fermentation of bacteria and yeast to human and animal food, by focusing on: natural Probiotics, natural stabilizers and natural immune system enhancers, as well as innovations in nano biotechnology X.
The DAP, a joint-venture between Proleit AG and Dedini S/A, was given the job of the complete automation of the plant, as well as providing all the electrics for this unity.
The Process Control System automation is based on Plant iT with PLC Siemens, and ranges from receiving of molasses to processing fermentation, CIP station, including chiller and cooling towers.
The Plant iT modular system will allow future expansions after the start-up, that will occur in September 2011.