Bad Dürrheimer Mineralbrunnen GmbH & Co. KG Heilbrunnen, Germany
Modernization of the syrup room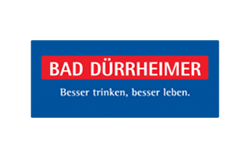 After the works-wide use of Plant Acquis iT in the bottling lines area, Bad Dürrheimer Mineralbrunnen has now also converted the automation of the syrup room to a module of the Plant iT family.
The obsolete controller hardware was replaced with Siemens SIMATIC S7 and a comprehensive recipe control package implemented with Plant Batch iT. In conjunction with the integrated materials management software, the container tracking and the residual quantity management with automatic recipe adaptation belong to the prominent characteristics of this system solution.
The complete recording and logging of all job and batch data furthermore forms a reliable basis for the manufacturer's proof obligations. The complete conversion was completed in just five days.