With our process control systems Plant iT and brewmaxx we control the production processes of renowned international manufacturers. Discover a small collection of companies we have already realized successful projects with, sorted by industry and region.
BASF Personal Care and Nutrition GmbH (formerly Cognis), Germany
Process optimisation with Plant Direct iT Visu-Recorder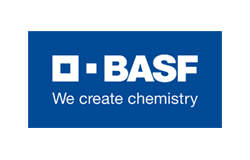 The existing Plant iT automation solution has been complemented with the Add-on Plant Direct iT Visu-Recorder for recording of process events. Complete process sequences can be retroactively monitored via the standard user interface of the process control system. Process images, time windows and output speed are freely selectable. The Plant Direct iT Visu-Recorder enhances simple and efficient error diagnosis and thus contributes to best practice methods and helps to optimise processes.