Bavaria N.V., Netherlands
Automation of the brewing processes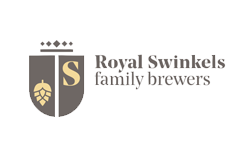 For more than 20 years the biggest European family-owned brewery has relied on brewmaxx for the automation of their brewing processes. The brewery is a prime example for highest demands on quality and efficiency and could expand it's brewing capacity to over 6 million hl per year.
brewmaxx supports this philosophy not only in the beer production with 3 brewhouses, several fermenting and maturation cellars, the complete filtration and the supply of 14 bottling lines. Also, the dealcoholization, the evaporation plant and the recently realized mixing plant for nonalcoholic beverages with connection of the brewmaxx materials management to the ERP level (SAP) are part of the highly integrated automation solution.
For the recording and output of process visualization the brewery uses the brewmaxx Visu-Recorder, the add-on brewmaxx Routing Management is applied for fully automatic tank selection based on predefined routing orders depending on the brand, quality status and various priorities. Once a type of beer has been requested – based on the corresponding bottling line – the appropriate bright beer tank is selected automatically and the beer transfer to the filling is started without any operator action.